2020 MSS ANNUAL MEETING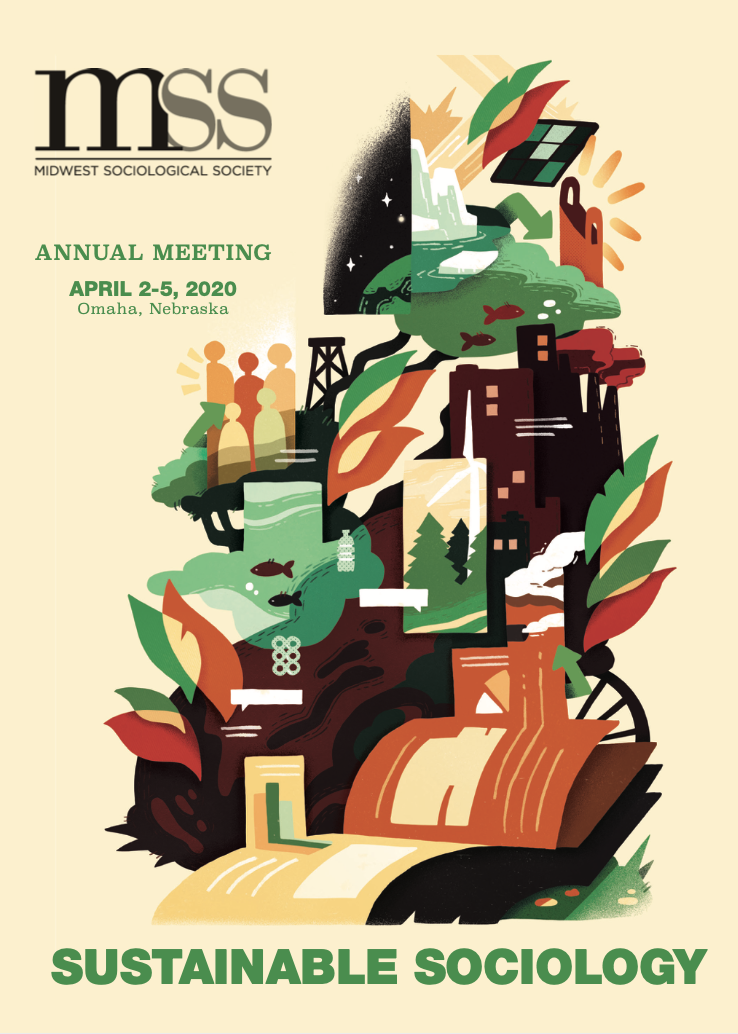 SUSTAINABLE SOCIOLOGY
April 2-5, 2020   -    Hilton Omaha   -   Omaha, NE
Climate scientists have identified the year 2020 as the "Climate Turning Point" – if we can't or don't slow, steady, or reduce CO2 emissions, there is little hope  of keeping global warming below 2 degrees Celsius. If this prediction is realized, the negative impacts will be physical, environmental, economic, and, of course, sociological. The 2020 MSS theme, Sustainable Sociology, is intended to focus on sociology's role in understanding "societies within environments" and the effects of climate change on society during this crucial year. Thus we ask participants to think broadly and critically about the concept of "sustainability". 
In thinking critically, sociology offers an important critique of the meaning of this concept.  We ask "Sustainable for whom and for what purpose?" What does it mean  that the language of "sustainability" is  now deeply embedded in our educational, political, and governmental institutions as well as business organizations and consumer markets? We seek to highlight research, teaching, and engagement on environmental justice, climate migration, sustainable food production, consumption and waste, effects of global climate change, the development of policy centered on climate resiliency. 
In thinking broadly, sustainability can be applied to many aspects of sociological teaching, practice, research, and activism. We ask "What is sustainable sociology and what sustains sociology?" How is the discipline faring in these complicated and challenging times? We seek to highlight research, teaching, and engagement on sustaining sociology programs, alternative academic paths, first-generation students  faculty, and practitioners, innovative and inclusive teaching, and strengthening connections between high school, two-year, and four-year institutions.
The conference will continue to feature regular paper sessions and innovative session formats in order to facilitate conversation about Sustainable Sociology. In addition to sessions begun in 2019, such as Pecha Kucha Presentations and the 3 Minute Thesis Competition, the program will include new symposia on Teaching Sustainability, Sustaining Sociology Programs, Sociology in Practice, and Sustainability on Campus. Omaha offers an exciting backdrop for these conversations. The program will feature organizations on the ground in the local environmental movement, pioneers in sustainable farming processes, and climate change teacher/scholar/activists. And, we hope to move the MSS Annual Meetings a few steps closer to zero waste in honor of the theme.
We hope you will join us in examining the sociological questions and answers around the sustainability of the planet, our communities and our discipline.
The submission portal opens September 3, 2019 and closes November 1, 2019.
We very much look forward to seeing you in Omaha!
Julie Pelton
, 2020 Program Chair and President-Elect